According to several reports (mostly his social media accounts), Nate Robinson is still awesome. First, it was him crossing up random people at an airport, then he posted this on his Instagram account last night…

No one is safe not even during a interview #holdat #taiwan #dunkcam lol #classic #holdat more coming soon #stateofnate @teejayregan by @naterobinson
Yeah, he is having some kind of "business" trip in Taiwan. He also left this challenge to his Instagram followers…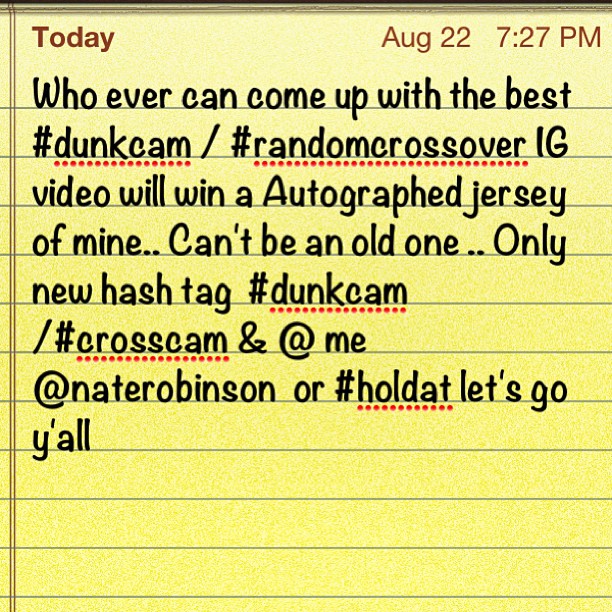 #dunkcam #crosscam let's get the movement going even more #letsgetit
Robinson has been taking advantage of his offseason, much like the rest of us would. While others are posted pictures of working out or training with other elite NBA players (cough cough, Roy Hibbert), Robinson continues to show that he is better than us all at life.
After all, when you look like this as a kid, it's no wonder why you're going around like a world-beater.
Advantage, Mr. Lil Nate Robinson.